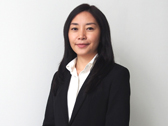 PORTIA WIJATNO
Co-founder/ Architect
Portia Wijatno is a registered architect in Singapore and co-founder of Prow Architects. With her prior experience in various project types and her academic education at elite U.S. architecture institutions, she brings insightful knowledge to the studio's thought process in pushing design ideas beyond the ordinary to create innovative and contextual environments which value adds to every project. She is also a key driver in the detail development and translation of the studio's conceptual design ideas into built form and was instrumental in the realization of projects such as the Arena House, Ribbon Tectonics and élevé.
Prior to Prow Architects, Portia has worked in the United States on a diverse range of projects that included the Al Raha Gardens (Mixed-use development in Abu Dhabi, United Arab Emirates), Sanya Bay Mangrove Tree Resort (Hospitality development in Hainan, China) and Lot 6 Lau'eki Bungalow (Private residence in Hawaii, U.S.A.).
She obtained her Master of Science in Advanced Architectural Design degree from Columbia University (New York) and her Bachelor of Architecture degree from the University of Southern California where she was the recipient of the Lucille Smyser Lowenfish Memorial Prize and John Parkinson Memorial Scholarship for design excellence.